Famed for its pristine beaches and glitzy resorts, the Costa Smeralda is a scenic enclave of luxury in Sardinia and one of Italy's most prized holiday destinations. Here's a little taster…
Location and landscape
Named after the area's dazzling emerald sea, the Costa Smeralda is a 20-kilometre stretch of coastline in northeast Sardinia, the second largest island in the Mediterranean. It begins at the Gulf of Cugnano, 12 kilometres north of the historic port city of Olbia, and ends around the Bay of Arzachena in the north. When first launched as a destination, only coastline within the municipality of Arzachena was counted, but today it's a slightly larger area.
The Costa Smeralda shoreline is typified by bays of white sandy beaches and crystal clear water, separated by rocky headlands and framed by a rolling rustic backdrop. Natural highlights include the Capo Figari nature reserve and La Maddalena archipelago, reachable via a short ferry ride in case you don't have a luxurious launch moored up in a cove somewhere.
Until the late 1950s, the Costa Smeralda was largely undeveloped and besides locals was only visited by an exclusive group of international yachties. During the early 1960s, Prince Karim Aga Khan IV, one of its biggest fans, pioneered the creation of a consortium to oversee its careful transformation into one of the world's most desirable tourist destinations, one that today attracts the global jet set. The purpose-built boutique resorts, typically pastel-coloured exotic-styled buildings, have been created according to strict planning rules, while marinas and five-star leisure facilities have been delicately incorporated in the masterplan.
Notable buying spots
The jewel of the Costa Smeralda is the resort of Porto Cervo, popular for its local beaches, large marina full of superyachts and the swanky restaurants, boutiques and bars that line the quayside. A highlight of its bijou-designed streets is the piazetta (square) – the place to be seen sipping a Campari sundowner. Jostling for top spot on the exclusivity scale is Porto Rotundo, 30 minutes south of Porto Cervo. Its charming streets, styled in Venetian architecture and home to hip clubs and boutiques, centre around its chic marina.
Other smaller resorts, typically with origins in fishing, include Cannigione, with its long prom, Golfo Aranci, a good spot for dolphin watching, Golfo di Marinella and the old port town of Palau. Off the coast, the market towns of Arzachena and San Pantaleo are more traditional but still offer easy access to the glamour spots on the coast.
The lifestyle
To set the scene, the Aga Khan and the likes of Princess Margaret, Gianni Agnelli, Jackie Kennedy and Greta Garbo trailblazed the Costa Smeralda's celebrity status. Today, its fanbase includes Russian billionaires, international luminaries like the Obamas, super stars such as the Clooneys, Elton John and Sting, and international footballers. So, at one end of the scale, a lot of time is spent lounging on superyacht sun-decks, stepping ashore for a spot of designer shopping, or dark to dine out or soak up the vibe in a trendy night spot.
Meanwhile, much of life in Costa Smeralda revolves around the stunning beaches – and you're never far from one, or chilling at a waterfront bar or restaurant. For more active types, water sports are world-class there, and that's not just sailing. Cannigione offers access to excellent scuba-diving, while Baja Sardinia and Porto Pollo are favoured for their conditions for wind and kite-surfing. Regattas are a regular event in Porto Cervo, where the golf course at Pevero Golf Club also comes highly rated internationally. Arguably the best way to wind down is to spend some time at one of the many Spas dotted throughout the five-star hotel resorts.
If the international glitz gets a bit too much, drive inland a few kilometres to one of the traditional villages and soak up some local Sardinian lifestyle, or go for a scenic stroll in one of the trails that criss-cross the calming Mediterranean countryside.
Property
Unsurprisingly, prime property in the Costa Smeralda is up there with the most expensive lifestyle destinations in Europe. For a decent choice of luxury villas in and around hot spots like Porto Cervo and Pevero Golf, you'll need a budget of €2,000,000-€5,000,000, but the finest properties will be comfortably above that. Modern apartments five minutes from the beach are typically priced €500,000-€1m, more for penhouses. Prices drop in the less glamorous resorts and if you head 5-10 minutes inland, villas could be €500,000-€1m, and developers now starting to offering new projects with prices starting significantly lower than that.
Getting there
Sardinia has three international airports receiving year-round flights from the UK, wider Europe and the Italian mainland. The best option for the Costa Smeralda is Olbia Airport in the northeast, where typical transfers are 40-45 minutes, but smaller Alghero Airport in the northwest is also an option (2-2.5 hours). Cagliari Airport in the south could be a last resort. Budget airlines offer flights from a range of UK airports into Olbia. A ferry from Italy or France could be an option for those with their own car.
Written by Overseas Guides Company.
For more information on buying abroad get your FREE Country Buying Guide!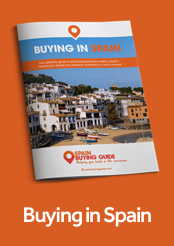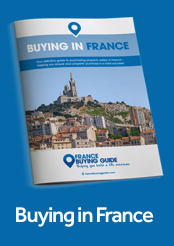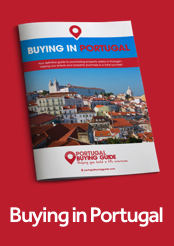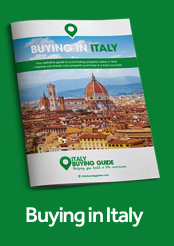 See all available country guides
If you are considering an overseas property purchase, whether for lifestyle or investment, opening a no-obligation account with FCA-authorised Smart Currency Exchange will enable you to benefit from their competitive exchange rates and specialist currency knowledge, ultimately saving you money and time. For more information, download Smart Currency Exchange's free report or visit the Currency Zone.