Angela didn't know what an online conditional auction was before she bought her 'forever home', nor could she have ever foreseen that she'd be viewing and exchanging on a house in the midst of a global pandemic.
But that is exactly how she became the owner of the four-bedroom home she first spotted on Rightmove more than a year before she was handed the keys.
A keen animal lover, Angela has spent many years living in Bedfordshire with her beloved dogs, Maude, a majestic Scottish Deerhound, and Esther, a "hysterically funny" miniature Poodle-cross Terrier with a big personality.
But her grown-up children no longer live with her, and Angela has missed living in the North Hertfordshire market town where she grew up.
"I'm a Hitchin girl. I've lived in Bedfordshire for years, but I want to move back to my old stomping ground," she says. 
Angela, a personal assistant to the managing director of a specialist vintage car restoration company, is no stranger to buying and selling property, having owned, sold and rented out more than a few over the years.
So, it wasn't long after starting her search on Rightmove before she fell in love with a property that ticked all the boxes: a big, detached house in a charming village just 10 minutes' drive from Hitchin. Set on a private road in a quiet area, the location was perfect. 
Angela says: "I watched it on Rightmove for more than a year. The initial asking price was £550,000. A good friend of mine had already gone to view it when it was listed at that price, but didn't buy it – thankfully," she laughs.
The property remained on the market, and Angela kept checking Rightmove periodically to check it was still for sale. She even set up instant alerts in the hope that if it was reduced, she would be alerted to it straight away.
Then, in June 2020, as lockdown restrictions across Britain were easing, the house was re-listed by estate agent Connells in Hitchin. It was now being sold at online conditional auction, in partnership with residential auctioneer iamsold.
The buying process
 When Angela's 'forever house' was listed for sale through a process which is also referred to as Modern Method of Auction (MMoA), it meant that several things changed.
 First of all, instead of an asking price, the property listing on Rightmove featured a 'starting bid', which was initially set at £475,000 (a reduction of £75,000 below the asking price it had been listed at for many months).
 "I noticed the price had gone down quite a bit, but I had no idea how this type of auction worked," Angela recalls.
 She immediately got in touch with the estate agent handling the sale to find out as much as she could, and quickly realised she could view the property and make an offer before the online auction start date. 
 "I did view the property before putting in a bid, but it was a very brief viewing because of Covid restrictions. I've bought quite a lot of houses though, and I rent some out, so I know the bones of a property, if you know what I mean."
Because the house was for sale via an online conditional auction, rather than a traditional 'sold under the hammer' auction, a longer timescale for the exchange and completion of contracts is allocated – usually 56 days instead of 28 – which allows for more time to arrange finances and to secure a mortgage.
 And, as most of the legal documentation is prepared before the auction starts, Angela was able to provide her solicitor with a Buyer Information Pack relating to the property sale. This pack contained all the legal documentation you would usually obtain during the conveyancing process.
 The pack included the Title Number, Register and Plan, the Water and Drainage search, access rights, Local Authority Searches, the Property Information Form, Fixtures and Fittings Form and the Energy Performance Certificate (EPC). Her solicitor was also provided specific, confidential information relating to the Probate Sale of the particular property Angela was buying.
 In a Private Treaty property sale, you wouldn't expect to see these types of documents collected until after you've made an offer.
 "I also asked a friend of mine who is a property developer to have a look at the property, so I was quite happy with what I was doing. My mortgage advisor is also an angel. I called her to run everything by her."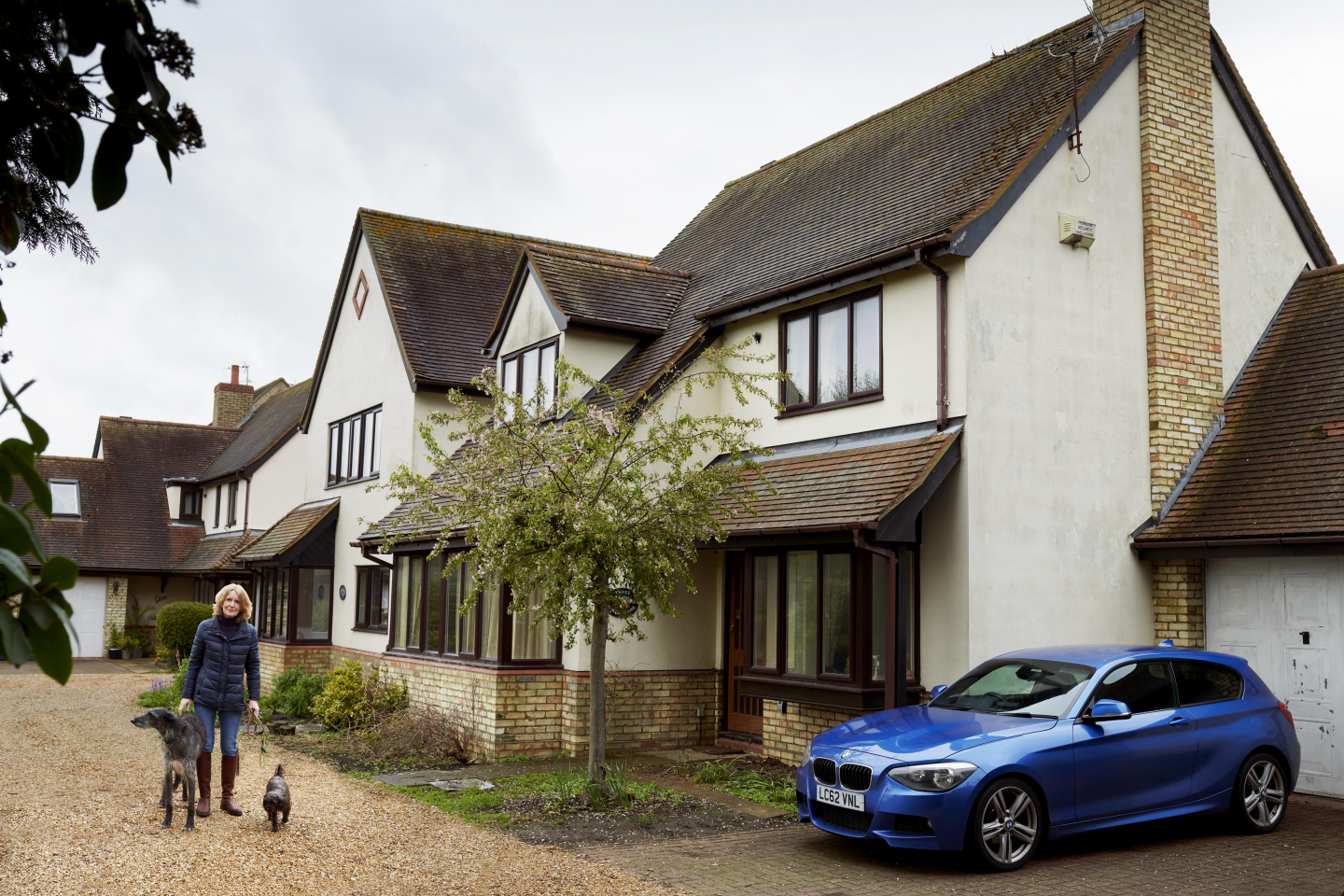 When Angela received confirmation that she could buy the property with a mortgage, she then submitted a bid, which took into account the non-refundable Reservation Fee, which buyers of properties sold at online conditional auction pay to secure exclusivity, ensuring they can't get gazumped.
 This fee is paid on top of the bid price of the property, either when an offer is accepted, or within two hours of the conclusion of the online auction event.
 "I offered £425,000, knowing I also had to pay £18,000 as a non-refundable Reservation Fee. If you don't complete the sale, then you lose the money," says Angela.
 "I then went away to Devon for the weekend with a good friend of mine. While I was there, I was contacted by the estate agent who told me that someone else was interested in buying it."
Thankfully, Angela was the highest bidder and won the auction, but she wasn't keen on transferring the £18,000 Reservation Fee while she was relying on patchy wifi at the holiday home she was staying at. She also wanted to confirm all of the details with her solicitor on the Monday morning.
So, after a quick discussion with the auction specialist at iamsold, it was agreed she would transfer the funds upon her return from Devon.
After initially feeling pressured by a restricted timeline of 56 days in which to exchange and complete the sale, Angela found the process to be flexible, as it's up to the vendor and the buyer when completion happens. And with inevitable delays relating to Covid restrictions, the completion of the sale ended up taking about 14 days longer.
"It was a funny time to be buying a property and completing," she says. "Also, the owner of the property had sadly died, so their son was handling the sale. We eventually completed in September," recalls Angela.
"I got a good deal. I paid £443,000 in total for the property, which included the Reservation fee."
With the stamp duty holiday in England still in place at the time for buyers of homes priced up to £500,000, Angela also made a significant tax saving on the sale. But because she already owns a residential property, she paid an additional 3% in Stamp Duty tax, which was £12,750. 
"I paid that myself, I didn't put it on a mortgage. I would have bought the house anyway, despite the stamp duty holiday, so that was a bonus."
Getting the keys
 Angela loves that her new home is set within a private close, with just two other houses nearby. There's also plenty of space, with large front and rear gardens. 
 Inside, the two-storey house has a separate kitchen and dining room on the ground floor, as well as a living room and a study. Upstairs there are four bedrooms, one en-suite, and a second bathroom.
"I love the house, I can really see its potential, and I love the area. I know the people who originally built it. It's my old stomping ground, my home ground. All my friends are nearby. It's beautiful around here and such a lovely village."
But there's no rush to move in, with Angela's son currently living in the house while he helps her to renovate it. A fireplace has already been knocked out, but there's quite a wait for a plumber to come to install the new central heating.
"I'd rather renovate than buy someone else's taste. The house is lovely, but I want a new kitchen and a new boiler in the bathroom. Plus, there's a wall I want to knock through downstairs. I have dogs, so I want a utility room."
What advice would Angela give to people thinking about buying a property at online conditional auction?
"The team at the auction house iamsold were really great. I wasn't being pushed into it. They reassured me about the process and I was prepared. I knew I had to pay a non-refundable fee up front, but I had that money in the bank. You have to have this in place when you agree to buy it. But it's not a bad thing, when you get so many people getting gazumped.
"I found a very good house for a really good price. This way of buying provided certainty. I would do it again," she says.
With Angela's renovations almost complete, she'll be back in her old stomping ground by the end of summer, with Maude and Esther firmly in tow. 
Similar properties on the market: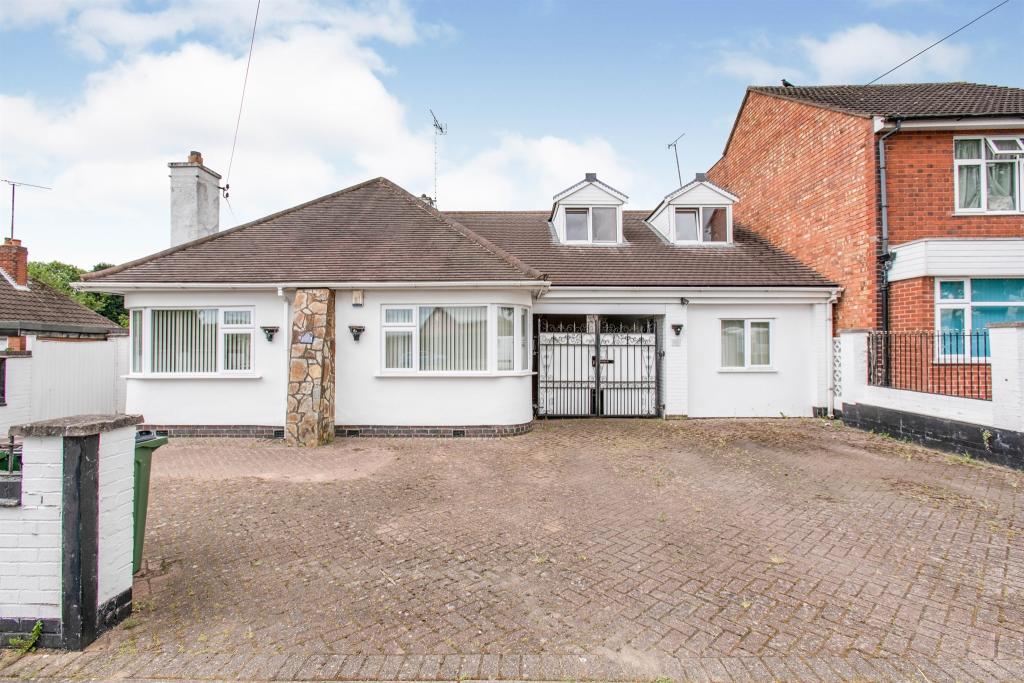 A six-bedroom detached house
Braunstone Lane East, Leicester
Guide price: £360,000
William H. Brown, Leicester
Go to property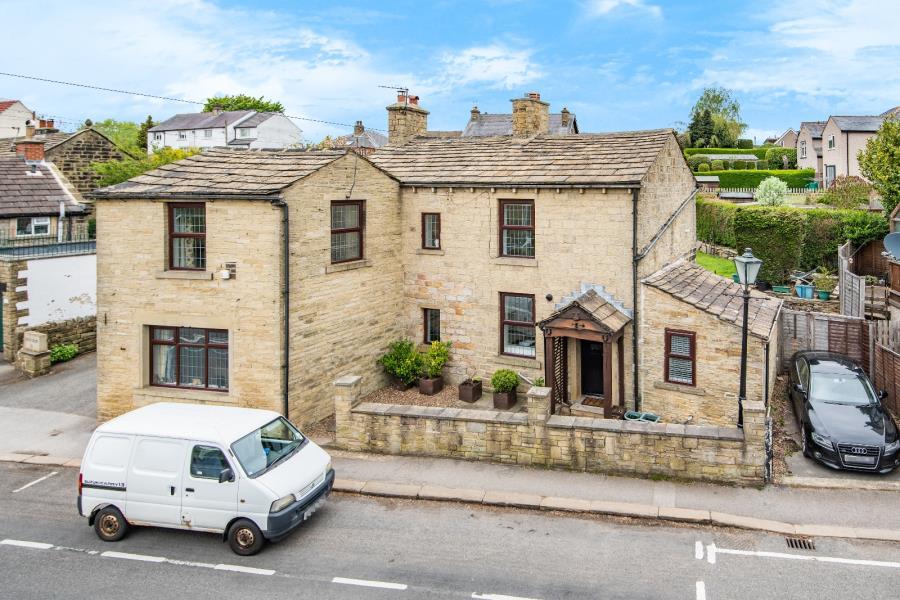 A three-bedroom detached house
Gilstead Lane, Bingley, BD16 3NL
Guide price: £266,000
Linley & Simpson, Bingley
Go to property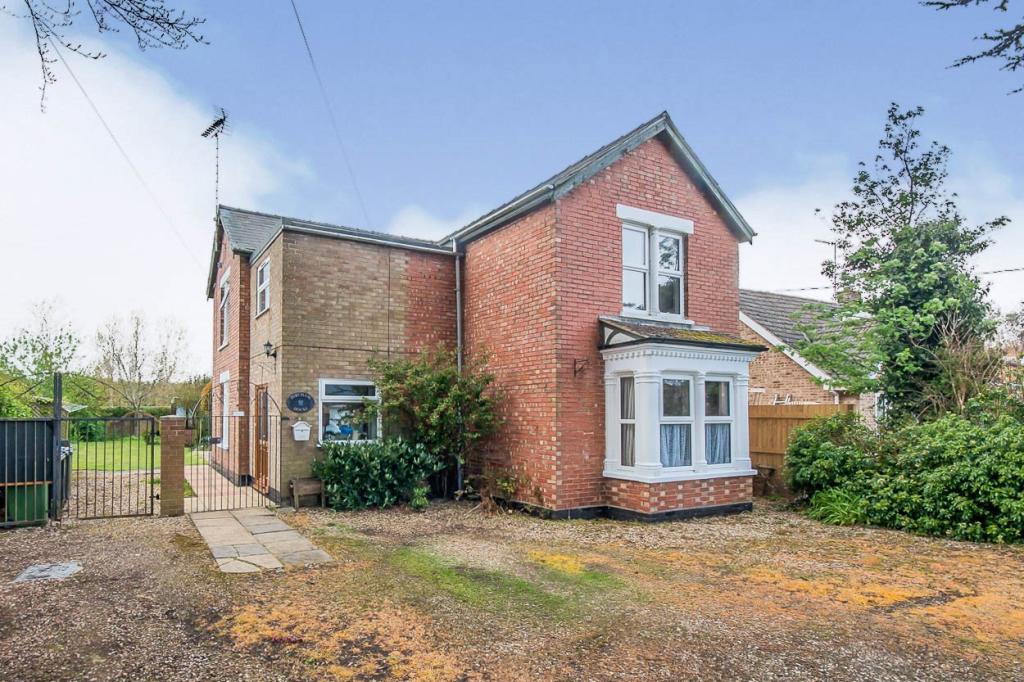 A four-bedroom house with a self-contained annexe
Smeeth Road, Marshland St. James, Wisbech
Guide price: £285,000
William H. Brown, Wisbech
Go to property
Photography by Joe Woodhouse, with some images provided courtesy of Connells estate agents.
We'd love to hear your moving story
Everyone has a moving story. Share yours with us for the chance to be featured on Rightmove. Share your story here.
READ MORE: Leaving the city to buy a farm was our right move